Effective and cost-efficient hiring is critical to managing any business—it entails more than just screening applicants and scheduling interviews. Hiring or recruiting decisions are inevitable whether you are the CEO of a firm, a hiring manager or a business owner.
Most businesses don't afford to invest much time and money into every new employee's hiring process—finding ways to streamline and enhance your search for qualified candidates is essential. Recruiters mustn't skimp on either speed or quality if they want to fill open positions with top talent. Mistakes in the hiring process, such as an inadequate job description or a lack of application feedback, discourage competent candidates from applying.
How fast you find, contact, and advance prospective candidates through the hiring process will be the difference between finding a suitable applicant and settling for a less qualified one. However, if you have a robust hiring and onboarding procedure, you'll have no trouble attracting and retaining top talent.
A well-oiled hiring procedure is essential to striking the right balance between speed and quality in any business. Resources, money and time wasted on a bad hire will slow the organisational value and growth. It will cost you much more if you make a wrong hiring decision.
Let us walk you through some critical ways to ensure your hiring is cost-efficient without sacrificing the quality of hire—regardless of who you are employing or how you find and select them.
Top 7 tips to make your hiring effective and cost-efficient
Human resources are under a lot of pressure to make proper hiring decisions. There are many moving components and potential points of failure throughout the hiring process, from first contact to the official start date. However, there is a way to improve your hiring process—your business requires just a new strategy for hiring the right talent.
1. Accelerate the hiring process through pre-employment screening
Businesses use pre-employment tests and screenings to determine whether candidates are qualified for a specific position. Pre-employment screening is critical to making your hiring effective and cost-efficient. The pre-employment screening, which helps you hire the best talent during the recruiting process, is vital to advance your candidates to the next stage by relevantly determining candidates' suitability for the role. 
A standardised pre-employment screening helps collect and record data about potential candidates before you even hire them for your company. The results of a battery of assessments might shed light on the potential candidates to fit in the role. Before even considering the candidate for an interview, you will get to know how the candidate performs in pre-employment screening.
2. Make the application procedure hassle-free
Striking a balance while hiring will always help—consider the following to ease your hiring process:
Do applicants have to fill out a lot of paper-work while applying?
Whether the applicant is free to apply using his LinkedIn profile
The time an applicant has to wait for a response after applying
How do you achieve that if you want to hire the best candidates and provide them with the best possible application experience? The goal of the hiring process must be to make applying as easy as feasible. You won't be able to employ efficiently and cost-effectively if you don't have the right tools. Invest in and learn more about ATS (application tracking system) to improve the quality of your hiring process—from candidate sourcing to employee onboarding.
Cut down on manual data input and wasted time, safeguard candidate information, and help you comply with GDPR (general data protection regulation) standards.

Currently, the job market is candidate-driven—it is up to you to attract qualified applicants. Complicating your hiring process will not be suitable for attracting good talent. Attract qualified applicants by streamlining your hiring process so you get the right stuff.
3. Introduce a referral program to cut adv cost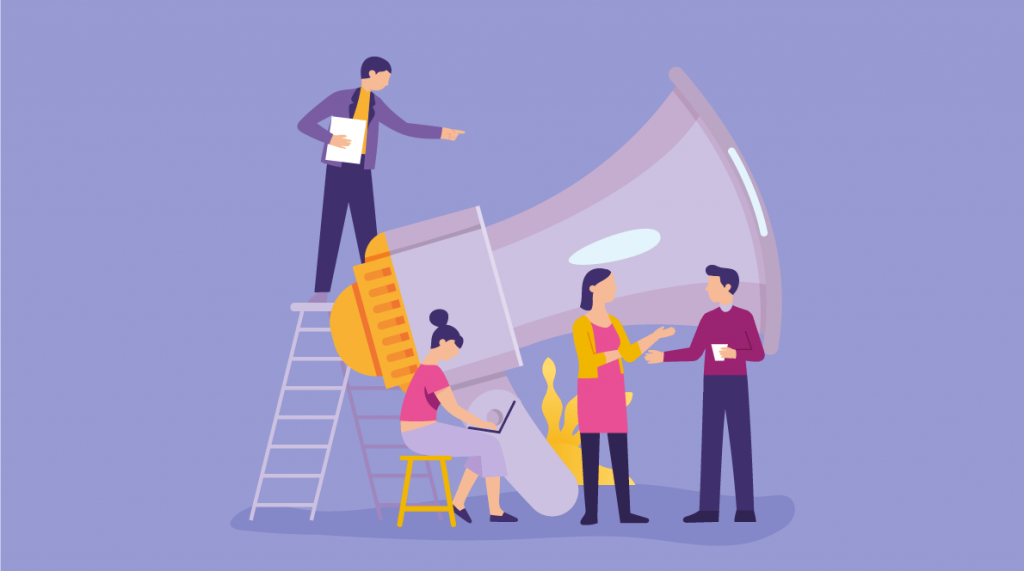 Implementing a referral program will require setting aside funds to provide current employees with a gratifying bonus for successful referrals—instituting a referral plan may be relatively cost-effective in the long run. Employees are more inclined to recommend those they know who are not only qualified for the position but also fit in well with the company's culture and will be around for the long haul.
Additionally, place your ads where they will be most effective. One of the excellent ways to drive cost-effective recruiting is to advertise in the right places—use data to analyse which recruitment channels have been effective for you that help you attract the most qualified candidates. Advertising in the right places is one of the best ways to drive cost-effective hiring.
Consider working with service providers that offer a variety of pricing structures, such as pay-per-click or each completed application, so that you only pay for the advertising that generates results to get the most out of your advertising budget.
4. Bridge talent gaps via internal mobility
Most organizations are missing the mark and failing to capitalize on the potential of internal talent mobility. According to a survey, 49% of businesses don't have adequate procedures for locating and promoting qualified personnel to open positions. Addressing this issue requires establishing a systematic internal recruiting method, such as promoting employee training and mentoring programs.
An internal mobility program is a terrific method to save money on recruitment since hiring from within is considerably more straightforward and less expensive. Especially in times of economic uncertainty, when your employment requirements are likely shifting, internal mobility, or the migration of your workers to new, internal possibilities in your business, becomes quite helpful for several reasons.
Internal promotions and staff loyalty will both benefit from this. LinkedIn found that if workers feel their employer cares about their professional development, they are far more likely to remain with the firm. Consider hiring the best interns for entry-level positions in your organization.
5. Create a pool of potential employees
Having a backup plan and saving money on hiring new employees in a staffing shortage are benefits of creating a talent pool of qualified candidates interested in working for your organization. 
Whenever a position opens up at your organization—quickly and easily access the large pool of qualified applicants who have already been vetted. Potential candidates who didn't make it the first time or who haven't found their ideal job but appreciate you as a business may be ideal for future opportunities you're searching for. You will reduce your recruiting costs and speed up hiring by re-engaging rejected prospects.
Access to a pool of qualified individuals who have already been vetted will significantly reduce the time invested in finding and recruiting new employees.
6. Leverage the power of social media
Social media platforms have recently become integral to many business recruitment strategies. Your desire to communicate socially provides insight into your business's day-to-day operations, goals, and values and the individuals who work there. Your applicant pool will expand to include more people who are a good cultural match because of your openness and honesty.
Spreading the word about job openings using social media, your company's blog and website, and subscriber job notifications will enhance your sourcing approach while decreasing your recruiting expenditures. It doesn't cost you anything but the effort you put into planning your strategies, crafting your messages, and connecting with your audience.
Choose the best channels for your audience instead of trying to be everywhere while just starting. When planning your recruiting strategy, you will likely discover that LinkedIn is the most helpful tool. If you are unsure of the best strategies to implement on social media—seek guidance from the many websites dedicated to the topic or from your fellow marketers.
7. Diversify and create a clear and compelling job description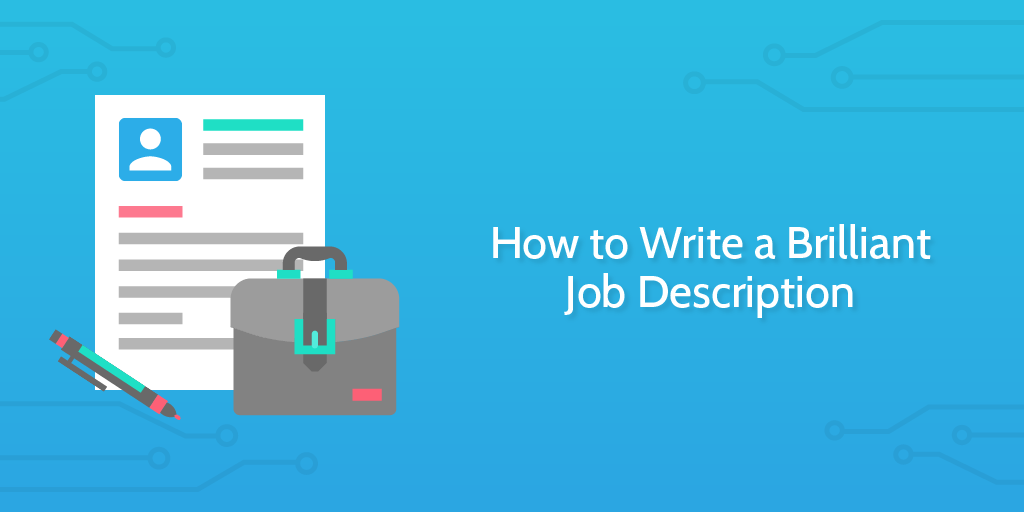 Inadequate job advertisements are the leading reason for low application rates, so if you're wondering why not enough suitable applicants are applying to openings at your organization, the answer is obvious. The job posting that a potential employee sees on your website, a job board, or on social media may be the first impression they receive about your company.
Your ad must be professionally written, mistake-free, appealing, and search engine optimized, and clearly define the significant criteria and duties of the position to attract qualified candidates in what is effectively a candidate's market.
There has to be more to a job description than just a checklist of duties. They need to be motivational. An excellent job description must emphasize why working for the organization will benefit the applicant's professional and personal development. Similarly, if the position is open to part-time employment, flexible hours, or flexible to be performed from home, highlight these features to attract a diverse pool of qualified applicants.
Wrapping up
There are various ways to make your hiring effective and cost-efficient, including lowering attrition, enhancing the hiring process, capitalizing on talent pools, and strengthening your employer brand. Spending less money is not the same as having a cost-effective recruitment approach—instead, it implies doing everything you must to maximize your return on investment. So, optimize your hiring approach and take the time to simplify and automate tasks using the right tools for better productivity.