Being a data dedicated site, we keep on receiving the request for the top big data companies in India or global. So, we have decided to write a detailed blog post on top big data companies in India and later will make similar for global.We have selected this list of top big data analytics companies in India based on the amount of work getting done by them in terms of Big Data space, big data research work done, a number of working employee on big data skills and few others.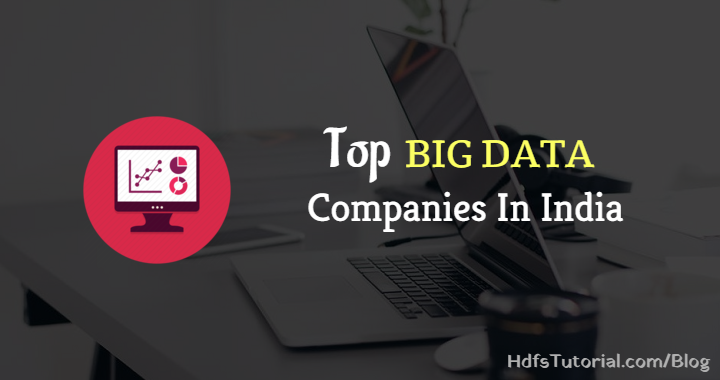 These data to select top big data Hadoop companies have been filtered from the sites like Glassdoor, Naukri, and other market research related companies.
Please note we are not including the big service-based companies like Tata Consultancy Services, HCL, Cognizant, etc. here. Majorly will be including those companies which primarily provide big data services or have products related to big data and is also great to work.
Let's start and see the top big data analytics companies in India!
10 Top Big Data Companies in India
Here are those 10 best big data analytics companies in India to work for and to get services. If you are looking for the services related to big data, you may look for these top big data spark companies.
Fractal Analytics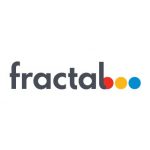 Fractal Analytics is one of the best big data companies in India serving the fortune 500 clients in the domains like CPG, Financial Services, Insurance, Retail, Technology, Life Science, Healthcare, Telecommunication and Media industries. It was founded in 2000 having headquartered in Mumbai, the financial capital of India.
As for now, the company is majorly focusing on Big Data Analytics, AI, and Machine Learning. The company was founded by Srikanth Velamakanni and Pranay Agrawal and very soon become one of the leading analytics company of India.
Total Workforce: 1k-5k
Total Valuation: Around USD 300 million
Number of acquisitions: 4
Impetus Technologies
Impetus Technologies is second in our list which was founded by Praveen Kankariya in 1991. Since then Impetus has expanded its portfolio with the companies like ClearTrail Technologies, Intellicus Technologies, and the products like Kyvos Insights and others.
Impetus majorly deals in the big data services and serve the majority of the top-tier companies. They are considered to be the leading companies in the big data world. Their product Kyvos enables you to deal with the OLAP on top of Hadoop which is a similar tool as Apache Kylin.
Although the company has it's headquartered in Los Gatos, CA, USA but majorly operates from Noida (UP, India), Bangalore (KA, India), and Indore (MP, India).
Total workforce: Around 2k
Total Revenue: USD 60 Million (as per data from 2014)
Number of acquisitions: Having own created Subsidiaries like ClearTrail Technologies Inc, qLabs – impetus, Impetus Infotech (India) Private Limited, iLabs, ProXel, pLabs – impetus, mLabs – impetus.
Mu Sigma
Mu Sigma started as a startup and now is one of the most trusted names in the big data analytics, AI, and machine learning space. Mu Sigma is the world's leading provider of analytics and decision science solutions
Founded in 2004 by Dhiraj Rajaram, Mu Sigma is a top choice of techies from the premier institute in India. This Bangalore-based analytics giant majorly deals with the management consulting to the top organizations across the world. Mu Sigma has received a total funding of more than $210 million in multiple rounds of funding and has a unicorn status.
Total Workforce: Around 3.5k
Total Valuations: USD 1.5 Billion (2017)
Total Acquisitions: NA
Absolutdata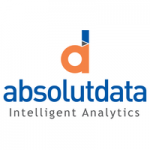 Absolutdata is another leading big data company in India offering wide ranges of advanced analytics solution including big data, machine learning, artificial intelligence etc.
Founded in 2001, the company headquartered in Alameda, California, United States. It was founded by Anil Kaul and currently serves globally. The company raised funding in 2012 with the total sum of $20 Million.
Total Workforce: Close to 1000
Total Valuations: Around USD 1.5 Billion
Number of acquisitions: NA
Tiger Analytics
Tiger Analytics is another big data analytics organization in India having a global presence. The company deals in data analytics and predictive modeling. The company was founded in 2011 and is headquartered in Santa Carla, CA, USA.
Tiger Analytics is currently offering their data solutions to multiple fortune 100 clients in the niches like retail, social media, and online advertising sectors.
Total Workforce: 100-200
Total Revenue: USD 10-25 Million per year
Number of acquisitions: NA
Bridgei2i
Bridgei2i is the winner of fast technology 50 India winner in consecutive 3 years (2015-2017) and also an interact in the Gartner magic quadrant. The company was founded in 2011 and this Bangalore based analytics consulting firm majorly deals in sales, retail, customer, and marketing analytics.
It was founded by Prithvijit Roy and has grown multiple folds since then. Bridgei2i has also raised series A round of funding of some undisclosed amount.
Total Workforce: 200-300
Total Revenue: USD 8-10 Million per year
Number of acquisitions: NA
LatentView
The LatentView is another top big data analytics company offering digital analytics, market analytics, and web analytics solutions to the clients. It offers the solutions like data engineering, supply chain analytics, business analytics and more. The company has also won Deloitte technology fast 50 since 2009.
Founded in 2006 by Gopi Koteeswaran, the company is headquartered in Chennai, India. LatentView currently serves the clients in the field of advanced analytics like data engineering, data science, machine learning etc. including the clients like Microsoft, Expedia, PayPal etc.
Total Workforce: 200-500
Total Revenue: USD 2 Million per year
Number of acquisitions: NA
Crayon Data
Crayon Data is another leading analytics company working in the fields of advanced analytics. Started by Vikram Rao in 2012, the company is headquartered in Singapore. Company majorly provides a personalized experience to the customers with the help of data.
So far, Crayon Data has received a funding of USD 5.3 million and the interesting thing is, Crayon Data generates $200k in revenue for each of their workforces.
Total Workforce: 150-200
Total Revenue: USD 35 Million per year
Number of acquisitions: NA
Indix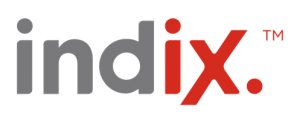 Indix is majorly an artificial intelligence platform for product data information. The company works with eTailer, Ad Tech, Marketplaces, affiliates, research & analytics, Asset Managers etc.
Indix was founded by Sanjay Parthasarathy in 2010 and is headquartered in Seattle, Washington. As per the data available, Indix has received around $35.9 million in various rounds of funding. For every employee at Indix, the company generates around $15.9K.
Total Workforce: 50-100
Total Revenue: USD 1.2 Million per year
Number of acquisitions: NA
Datamatics
Datamatics is one of the top big data companies in India. The company is now a big brand when it comes to big data and serves several fortune companies.
The company majorly deals with data related technologies like Big data, data analytics, Artificial intelligence, machine learning and others. The company is a stock market listed company and has multiple subsidiaries as well as Cignex Datamatics.
Total Workforce: 8000
Total Revenue: USD 44 Million per year
Number of subsidiaries: Cybercom Datamatics Information Solutions Limited, Lumina Datamatics Limited, CIGNEX Datamatics Technologies Limited, Datamatics Vista Info Systems Limited, LDR eRetail Limited, LD Publishing & eRetail Limited, Datamatics Robotics Software Inc.
PromptCloud
PromptCloud Technologies Pvt. Ltd. is a leading web data crawling & extraction company, serving customers across the globe with alternative data to suit their business needs. Based on the Data-as-a-Service (DaaS) model, PromptCloud uses cloud computing and machine learning techniques to offer big data solutions to enterprises.
PromptCloud web crawling service helps businesses get the data they want, the way they need it. It make use of advanced web crawling, web scraping and data extraction techniques to deliver clean and ready-to-use data which powers various business intelligence applications.
As a hosted solution, PromptCloud is ideal when you want data from specified websites. Data can be in the form of reviews, blogs, product catalogs, social sites, travel data, and even real-time tweets from Twitter. Web data extracted is delivered in desired format via a REST-based API. Value-added services include Hosted Indexing, and Live Crawls. Apart from these PromptCloud offer two more solutions, viz., JobsPikr (job data feed provider) and DataStock (historical web data set provider).
As a data solutions company, PromptCloud has clients from all over the world. Vertically agnostic, clients include top names in Fortune 500 companies, start-ups & SMEs from various sectors like E-commerce & Retail, Travel & Hospitality, Finance, Healthcare, Marketing & Business Research, Analytics etc.
Total Workforce: 30
Total Revenue: 1M USD
Number of acquisitions: NA
Founder & CEO: Prashant Kumar
The top big data companies in India list can't be completed with only these 10 companies and we have hundreds of best big data analytics companies in India and globally.
If you feel we have missed any good companies in this list, please comment here and we will consider those for inclusion.
Top Indian Big Data Companies
Top Indian Big Data Companies
Summary
Here are some top big data companies in India to work for and to get the work. These companies are selected on the basis of their data driven work and services. All of these leading data analytics companies started as a startup and grown very fast.