Dropshipping is a business you can start with little or no funds, but the level of competition has made it necessary that if you want to be relevant in the dropshipping industry, you must think out of the box. Traditionally, dropshipping is all about order fulfillment, but organizations have taken the dropshipping business to another level altogether; you now have organizations that supply products, fulfill orders, and even ship products to the doorsteps of buyers.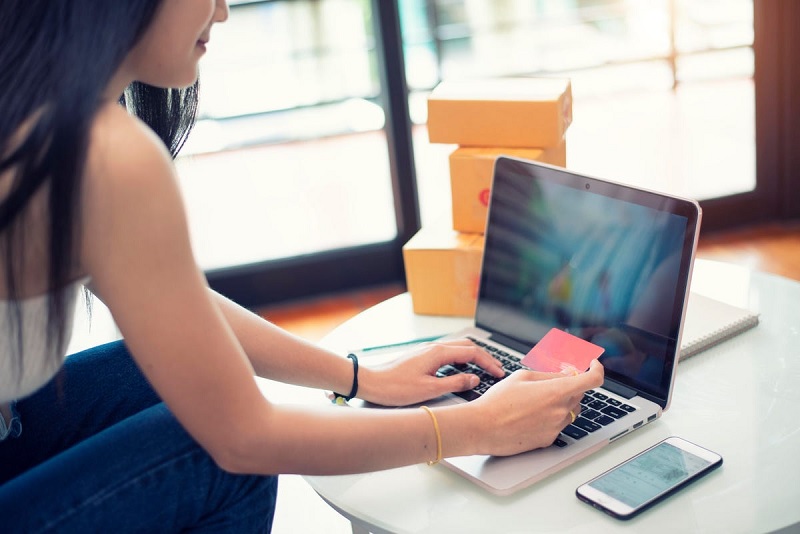 The level of dropshipping as of now requires that you must leverage artificial intelligence (AI) to remain relevant in the market. Businesses have seen the need for big data and these cuts across different fields, it's not only in the banking and financial services sectors. In dropshipping, you need to work with customers, and you can only enhance their satisfaction if you truly know your customers.
The only way you can know your customers is to collect and analyze their data. However, most data you will gather about your customers will be in an unstructured format, and you may have to deploy AI to carry out a sentiment analysis of the data you collect.
Sentiment analysis ensures that you gain veritable insights into the data you collect, and this will enable you to serve them better. A very important factor that can make a drop shipper remain relevant is product delivery. Incidentally, most drop shippers don't even see the products they sell to customers, since they only fulfill orders. 
In essence, what they do is source the products online from manufacturers who stock the products, and pay them for packaging, labeling, and shipping. Shipping and product delivery are crucial to the survival of any dropshipping business. Customers purchase products to meet some particular needs and they, therefore, have expectations as to when their products must be delivered.
Leveraging AI to enhance shipping time in dropshipping
Usually, shipping time varies with the nature of the product and the means of shipping. Products can be shipped through the air, road, rail, or sea; the means of shipping a product to a very large extent determines how soon the product will be delivered.
Some organizations deliver products in about 30 days, while you can get others that deliver between 5 and 7 days. The advent of dropshipping drones which are based on AI is drastically changing everything about the delivery time in the dropshipping business.
Like any emerging technology, drones at the inception and integration into the business world were rather expensive; they were exclusively used for professional filming, military, GPS, and the shooting of high-resolution images or videos for personal recreational use. However, production has greatly increased, and the price has now become more affordable.
This is the reason we can now be talking about dropshipping drones. Just like a lot of products we use now globally, drone suppliers are majorly based in South China. Any good drone must have access to quality parts and modern software; a drone that you need to enhance your dropshipping business must-have accessories such as a camera, batteries, remote control, sensor, and many more.
Dropshipping drones can effectively become what you need to beat the competition; you will have to put some more funds into your dropshipping business for the acquisition of dropshipping drones, but in this case, the end will outstandingly justify the means. When your customers place orders for products you offer, and they can get their orders in quality time, you enjoy good referrals from your customers, and their reviews of your services will greatly enhance the relevance of your brand.
With dropshipping drones, you can easily purchase and fulfill orders from and to any part of the world, this does not preclude fulfilling orders in quality time which is very essential to the survival of your business based on the level of competition. Nobody says that since you can start dropshipping with little or no funds, you must not invest; the essence of a business is to make good returns on your investments and if you are at the top of the "ladder," it becomes easier to be seen.
If you are contending with giants such as Amazon and Walmart in the eCommerce sector, you must do all it takes to enhance your business. Leveraging AI and other emerging technologies such as drop-shipping drones place you on a good footing to face the competition.
Funding for dropshipping drones
Dropshipping does not require you to keep any form of inventory; you don't need a warehouse; you don't even have to pay the usual overhead that is associated with the traditional eCommerce business; this greatly allows you to concentrate on anything that will make your dropshipping business profitable. Thinking along this line, you can afford to invest some money into ensuring that your customers get their products as quickly as possible. 
Dropshipping drones are there for you and by investing in them, you are creating brand loyalty, conversion, and return purchases that can only add up to your ROI. When you integrate dropshipping drones into your business, you have created a win-win situation for you and your customers.
Your customers can get their products when they want, and you can ride on the wave of their referrals to become a household name in the sector. Customer experience has become a very important factor for the survival of any business; your customers will tell members of their families, friends, and colleagues who can be your customers or potential customers any positive or negative experiences they have encountered. 
They have access to social media platforms as well as product review sites to air their views, and they are seriously utilizing these means to tell the world what you are doing exceptionally. When they rate you highly, potential customers will flock to your site, and when they rate you poorly, potential customers will churn your services.
Conclusion
Dropshipping drones have become game changers; they are ensuring that you can ship products promptly and improve the customer experience. This is an area AI is greatly contributing to the dropshipping business. 
How much did you rake in out of the $128.6 billion that was estimated for the dropshipping industry in 2020? How much do you intend to rake in for the $476.1 billion that has been forecasted over the six years of 2021 and 2026? 
It will take some funding, but you are better for it in the long run. Dropshipping drones comfortably gives you an edge over the competition.