Earlier Companies were not in favor or not adopting predictive analysis during their data analytic system. Whereas due to more affordability today, gradually all eCommerce companies are integrating Predictive analytics available on a various variety of platforms. With the use of data analytics today eCommerce companies are now able to understand the user purchase patterns, habit, needs or preference of products.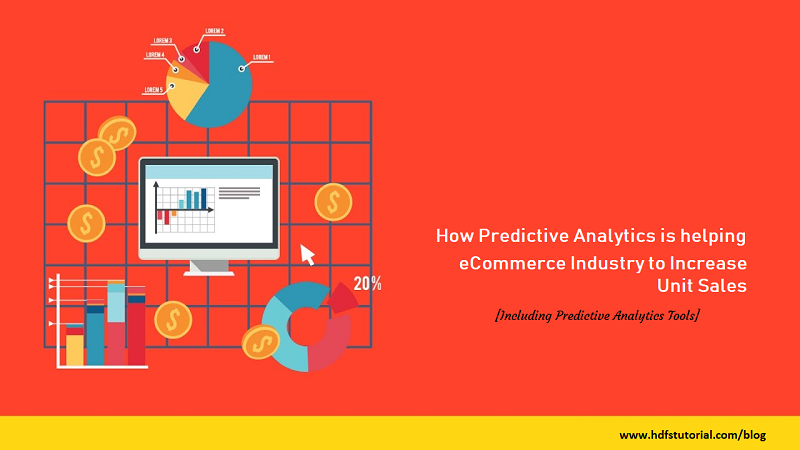 Due to an increase in online marketing today, the user wishes to have the right behavioral pattern while selecting any products at the same time company too wanted to have rich experience of users while making shopping at their platforms. To make this possible, the success of predictive analysis is playing a huge role which is making these companies one step forward always in user experience.
How predictive analytics helps eCommerce?
With the use of predictive analysis, companies can design the solutions. Which help them analyze click-through behaviors, shopping history, and product preferences. In real time, which is a great breakthrough in serving that user more better ways. With the proper synchronization of Machine Learning and predictive analytics, you can find best and optimum results. This can give an exact recommendation to take while experiencing that user behavior on site.
Today, you can find on-cloud deployment which is good compatible for eCommerce platforms. Today Amazon and Flipkart are really working very well in experiencing the customer and making their behavior really awesome. Also luring customer with available Amazon Coupons to bring some more attraction where they are also checking user's experience.
Also Read: 5 use cases of big data in Banking and Financial Domain
As specified while visiting any site, users have something different in mind where sometimes you can find it is come to understand some information or maybe buying new article which makes everyone taste and preferences something different. Through available predictive analytics, you can check about all set of customer behavior pattern which is something unique in style while making experience through any eCommerce platform.
With the use of an available wide spectrum of results, these companies can enhance their sales and boost the forecast of next product launch based upon the audience and customer segmentation. With the use of this analytics you can also make a strategy to select your pricing, future goals, sales pattern, and other decisions. It becomes very useful data which is being used while making any promotions for a brand or may be a selection of strategy while making branding for any product.
Also Read: A step by step guide to become data scientist
Helping eCommerce stores to manage inventory
If you remember when you visit any offline stores, sales representative make selection of products based upon your expectation, needs and price. The pattern similarly plays the same role which show you products and give you options to choose. This is based upon click history, past purchase data, device type, region from where you are. And so, lot of things play a vital role in making this strategy.
All such data have become the main reason to get success for these online shopping platforms. This also helps the business to target the right segment of users.
5 Best Predictive Analytics Tools
Now as you know how predictive analytics is helping eCommerce stores to increase the unit sales, let's talk about tools. Let's see some best predictive analytics tools to be used-
#1 Sisense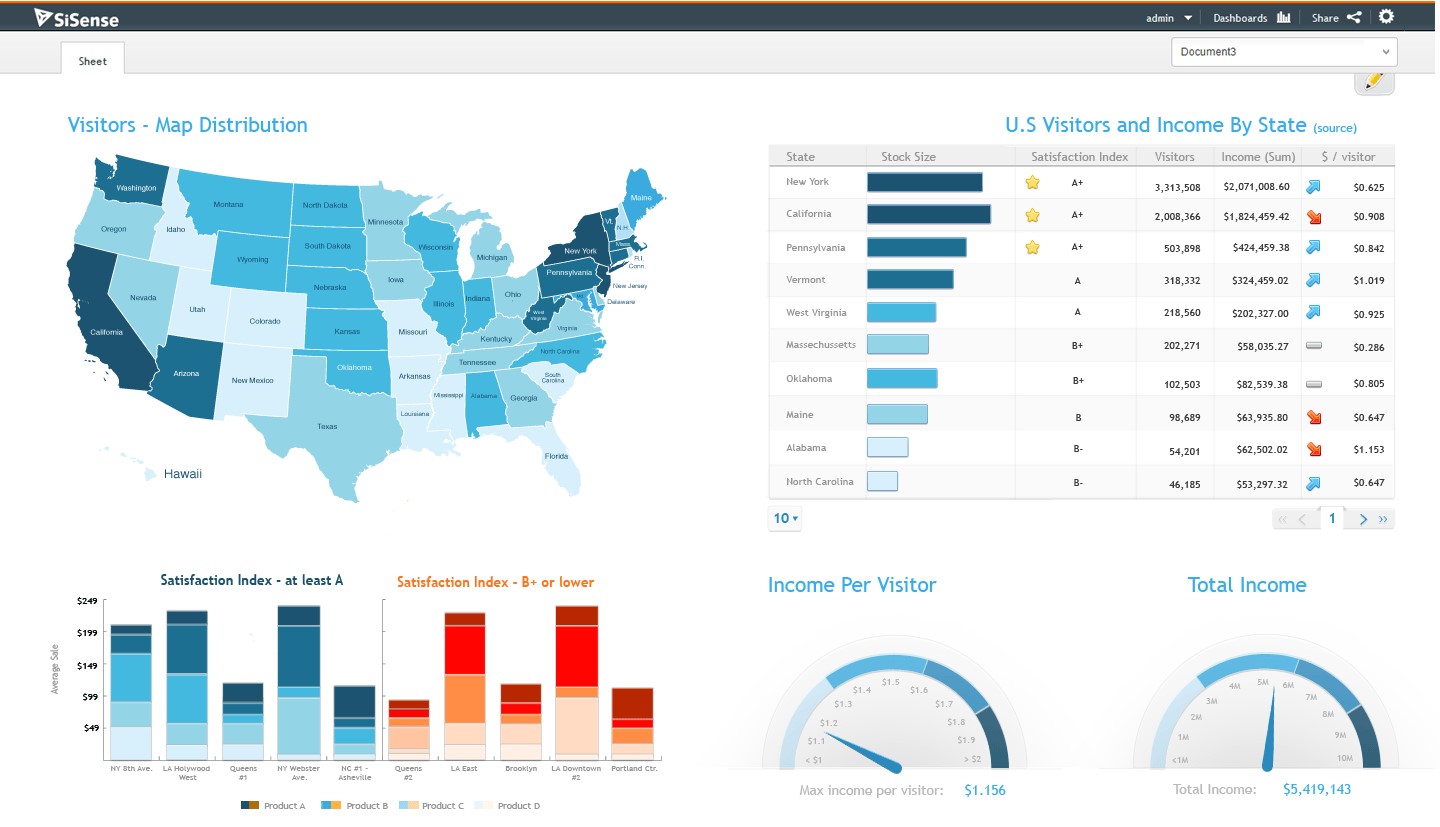 Sisense is a leading agile business intelligence tool developed to meet the need of all kind of business. This best predictive analytics tool is easy to install and use. And so has edging edge over another predictive analytics tool. The product offers no coding, no cluster, and minimum IT support which makes it ideal for anyone having no or little programming background. The companies like Wix, the Salvation Army, Accenture, Fujitsu, GE, NBC, NASDAQ, Sony, and ESPN are their existing customer.
#2 Microsoft Azure Machine Learning Studio
Definitely, one of the most lovable products when it comes to best predictive analytics tools. It is an interactive programming tool for predictive analytics. Azure ML basically combines the power of data science and cloud and make it a robust system for all kind of ML-AI work. if you are looking for data science training, check this.
Even if you're working with any other ML tools like R or Python, you can publish that model on Azure ML. And consume it further for web applications.
#3 R (Including the IDEs like R Studio and Microsoft R Open)
R is one of the best tools for predictive analytics helping you build the machine learning solutions. The IDEs of R has made the game even interesting. The two R IDE those I prefer are- R Studio and Microsoft R Open. These predictive analytics tools are compatible with all leading operating systems like- Windows, iOS, Linux, Ubuntu. You can create a solution and use those for further use.
#4 IBM SPSS Predictive Analytics Enterprise
IBM SPSS Predictive Analytics Enterprise is another leading predictive analytics tool helping all kind of business. This IBM leading product deals with descriptive and predictive analysis, data preparation, and automation. You can also integrate SPSS with other open and enterprise systems easily.
#5 SAS Advanced Analytics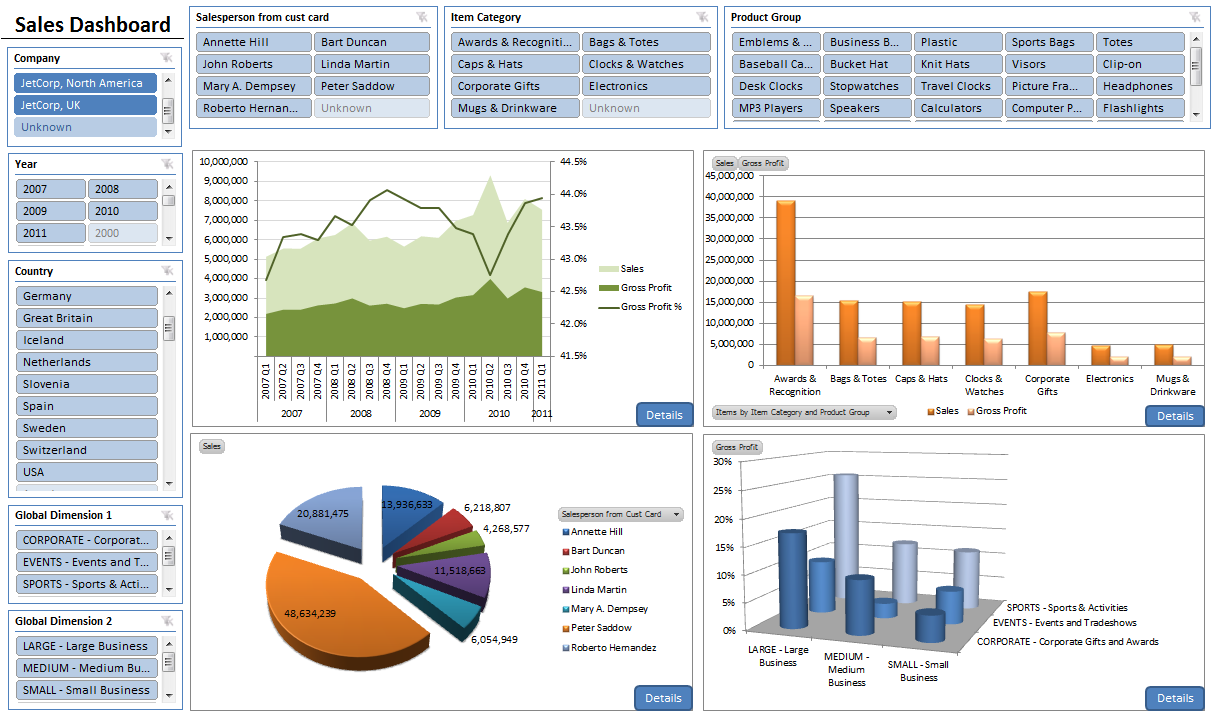 SAS Advanced Analytics is another predictive analytics tool which helps you do predictive modeling on your dataset. The tool can also be used for data mining, statistical analysis, forecasting and econometric, text analytics, optimization, and simulation. To get started with SAS advanced analytics, you may need to get in touch with their vendor for pricing information.
Wrapping it up!
With such sort of machine learning capabilities, each product popularity, user's online behavior, and other parameters make a platform to analyze which product should be placed where.
You should also check and monitor predictive analytics models periodically. This will help minimize the possibility of errors in data analysis.