The health and fitness industry is booming, and there is no better time to take this opportunity to become a personal trainer. A career in personal training can help people of all ages and fitness levels to achieve their health and fitness goals.
However, it can be hard to know where to start when becoming a personal trainer. There is so much information out there, and it can be overwhelming. But don't worry, we're here to help.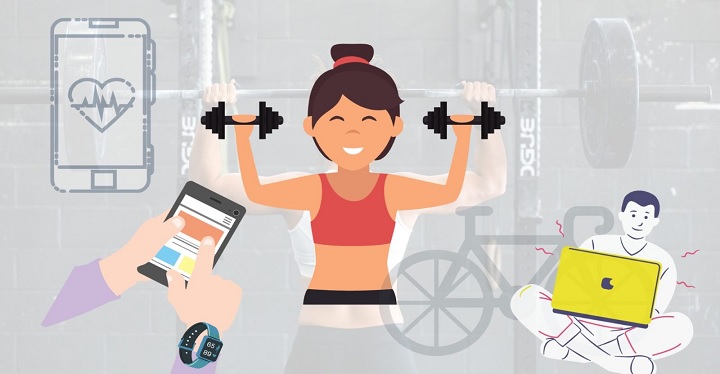 This article will cover the basics of what you need to do to become a personal trainer. So, what are you waiting for? Let's get started!
Plan the service that you'll provide
When becoming a personal trainer, it is crucial to think about your services. Personal trainers can provide a variety of services, including the following:
Personal training
One-on-one sessions with clients to help them reach their health and fitness goals.
Group training
Sessions with clients to help them achieve their health and fitness goals together.
Bootcamps
Sessions' involvement in a high-intensity workout with rest periods is designed to push people's limits and help them achieve their fitness goals.
Wellness programs
Programs that are designed to help clients improve their overall health and wellbeing.
Learn about the service you'll offer
Before you can offer a service, you need to learn about it. It means studying and completing a personal training certification. There are different certification providers out there, so it is essential to do your research and find one that is reputable and suits your needs.
However, if you don't have the time to travel for your training certification, an online PT course might be the right fit for you. It's a great option if you want to learn more about the profession but don't have the time to leave home.
These service providers offer a variety of courses that will teach you about the different aspects of personal training, including anatomy, physiology, nutrition, and program design. They also offer courses in business and marketing to learn how to run your training business.
Get the necessary certifications
If you plan to provide training services, you must be certified. There are a variety of certifications that you can obtain, and each type you must get a hold of will depend on the services you plan to offer.
The most common certifications for personal trainers are the National Strength and Conditioning Association (NSCA) Personal Trainer Certification and the American College of Sports Medicine (ACSM) Health Fitness Instructor certification.
Both of these certifications require that you pass an exam, and you will need to renew them periodically. There are other certifications available, so be sure to do your research to find the one that best suits your needs.
Establish your business
Once you have your certifications, it's time to establish your business. This step involves registering with your state as a business and getting the necessary insurance. You will also need to create a business plan and find clients.
One of the best ways to find clients is to network with other health and fitness industry professionals. There are many events and conferences where you can meet potential clients, and there are also many resources that can help you find them.
Consider working with a personal training agency if you're having trouble getting started. These agencies can connect you with clients who are looking for personal trainers.
Track your business performance
As a business owner, it is crucial to track your performance to identify areas that need improvement. Some various tools and resources can help you do this, including business management software and online marketing tools.
It is also essential to keep track of your expenses and income. This information will help you determine whether your business is profitable. If there seems to be a discrepancy, it is vital to investigate and find out where the problem lies.
Stay updated on industry trends
The health and fitness industry is constantly changing, so personal trainers need to stay updated on the latest trends. This information can help you improve your services and keep your clients interested.
You can learn about the latest trends by reading industry publications or attending trade shows. From there, you can tweak your business plan as needed to ensure that your business is running as smoothly as possible. This way, you can continue to provide quality services to your clients.
So, now you know the basics of becoming a personal trainer! It is an excellent career for anyone who wants to help people reach their health and fitness goals. Be sure to do your research, find the best certification for you, and then start establishing your business. We wish you the best of luck in your journey!