Today big data is one of the hottest areas in the technology and data world. As computers follow Moore's law, the disk space, computing power, and memory have become very cheap. This has allowed people to save enormous amounts of data about their customers and users. The more data you have, the more informed decisions about your product you can make. Big data is a quickly evolving and trending technology. We thought we'd create a 7 top big data blogs you should follow. These will help you to keep yourself updated with the latest trends in the big data world.
Here we have compiled a list of what we think are the best big data blogs in the world. Our list is based on blog's type, the frequency of new posts and relevance.
You'll probably have a different opinion about which are the most interesting big data blogs and we encourage you to share your favorite big data blogs in the comment section. We will review your comments and, if we find your suggestions useful, we'll add them to this list.
Another important point I would like to mention here is that we also considering other things that add value to the blog, such as subscriber count, user engagement and overall technical depth of the posts.
So let's start with the post. Here are the top big data blogs you should follow.
Top Big Data Blogs You Should Follow
#1. Catonmat
Although catonmat is not a blog fully dedicated to big data, it's one of the top blogs for data processing, data analysis, and programming. You'll find many useful posts about how to do large scale data analysis with UNIX tools such as awk, sed, and Perl. The blog often focuses on how to get data processing things done quickly with UNIX utilities.
Started by Peter Krumins, catonmat is one of the top programming blogs in the world receiving millions of visitors annually. This blog was started in 2007 and over the last decade, Peter has written some amazing articles related to different algorithms for data processing. You can also find many articles and tutorials related to Hadoop, Map-reduce, and other tutorials related to new software ideas and code reuse. It's a very interesting blog overall.
#2. HDFS Tutorial Blog
Ok… This is the same blog you're reading currently. Not large but HDFS Tutorial blog is one of the fastest growing big data and Hadoop blogs. In the very short span of time over 2k readers have joined the list of this blog helping to grow the community.
You can find many free tutorials related to Hadoop, Datasets, and Hadoop ecosystems related articles. Almost all the resources available here are free but if you want to buy the book; you will have to pay a nominal charge.
Topics related to HDFS, Sqoop, MongoDB, HBase, Pig, Hive, Tableau, etc. are majorly covered here.
#3. Datafloq
This Netherland based blog can be your one stop solution to the entire latest trend in big data industry. They have one of the largest platforms which gathers different data vendors, users, and consumers.
You can easily find big data Vendor Company, jobs, events and much other useful information related to big data over here. Apart from the big data they also share details related to insight, innovations, and trends in the data industry.
#4. HortonWorks Blog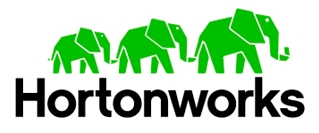 HortonWorks is one of the largest Hadoop vendors and so their blog definitely needs a mention.
They have their own environment for Hadoop and share HDP for the platform. You can download and install HDP on any Linux based operating system and starting working on Hadoop. All the Hadoop ecosystems have been explained here in detail with proper examples.
You can also join HortonWorks community for any doubts. Multiple experienced persons are available to help you out. Also, you may find help from HortonWorks community managers who are highly skilled and basically are SMEs.
#5. Cloudera Blog
Like HortonWorks, Cloudera is also one of the largest vendors of Hadoop and provides their own distribution named CDH. You can download CDH and install it on Linux based system to work further.
Similar to HortonWorks, Cloudera also has their blog which shares the detailed tutorials on all the Hadoop ecosystems. You can find code snippets and examples on various topics.
Cloudera Forum is also one of the most active forums available where you can post your doubts, participate in discussions and grow together.
#6. Smart Data Collective
Smart Data Collective
is also one of the top big data blogs you can follow. It is a part of the DCIODIVE community and running by multiple authors.
You can find very useful tutorials, posts and examples related to big data, analytics, IT, software and many other tools.
If you are an experienced writer in the niche and want to share your thoughts, Smart Data Collective provides you a platform do so as well. Just create your profile and start sharing the posts which add value to the community.
#7. mapR Blog
Similar to the Cloudera and HortonWorks, mapR is also one of the top Hadoop vendors and their blog is considered as top big data blogs.
Like the other Hadoop vendors, you will find all the features in mapR distribution and blog. They too have a dedicated forum for discussion.
Conclusion
These were some of the top big data blogs one should follow to keep themselves updated with the big data and Hadoop. It's your turn now. Share your favorite big data blogs that you follow in the comments below!
Top Big Data Blogs
Summary
These are 7 Top Big Data Blogs one should follow to keep themselves updated with the latest news and trends in Big Data and Hadoop.These blogs are regularly updated and most of information shared on these blogs are free.