Many of us find it very difficult to create an intro video for their product or website. In this post, I will be letting you know How to create animated intro video.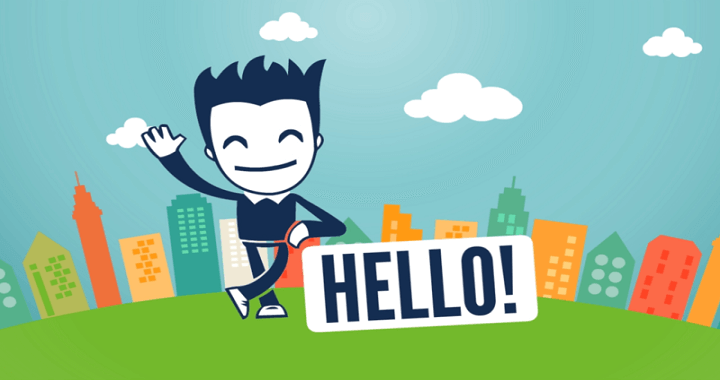 Recently, when I was working on our Tableau online training course, I was looking for introduction videos. My aim was to provide the user an overview as for why one should learn tableau.
Then I connected to a local video production company and then they asked me for around $500 for it. This was really a huge amount for us that time to invest USD 500 for an introduction video.
Since then I started searching for some online tools which can help us design a professional animated intro video for our Tableau online course. I am glad to say that I found a website called MakeWebVideo which allows you to create animated I intro video for your product.
Here in this MakeWebVideo Review, I am going to share all the details about it. You will come to know how to create animated intro video and many other features.
MakeWebVideo Review and About MakeWebVideo
MakeWebVideo is an online tool which is of kind do-it-yourself for producing promotional videos based on Adobe After Effects themes. Any start-ups, individuals, and businesses can create animated intro video using this tool without any glitches.
They are one among the very few companies who automated the Adobe After Effects and let you complete the work in the web browser itself.
MakeWebVideo is a Ukraine-based product by the parent company Mersica Inc. They also use some third-party tools for video editing but you won't have to think about it.
The pricing is very low for any animated intro video and you can do it yourself in almost in time with no extra manpower involved. Also, the trial video is free to create and download.
How to create animated intro video using MakeWebVideo?
In this section, we will discuss to create animated intro video using the tool MakeWebVideo. I will be discussing all the points to create a video smoothly.
Let's start and produce a video now!!
First, just visit the MakeWebVideo website and you will get an option saying, "Get Started".
Now you will have a page displaying a different kind of intro videos. These are basically templates which will make your work even easier.
You will also find the prices displayed along with each video. But for now, you can create a test video for free along with any templates.
I have selected a video explaining certain products and am going to create the test video right here for this post.
For this, you will have to create an account with MakeWebVideo. I was expecting the signup process through social media but they only allow signup through email.
Once done, you will be redirected to the dashboard where you can edit the video and customize as per your need.
There are a lot of customization options available and make sure you are taking help of those.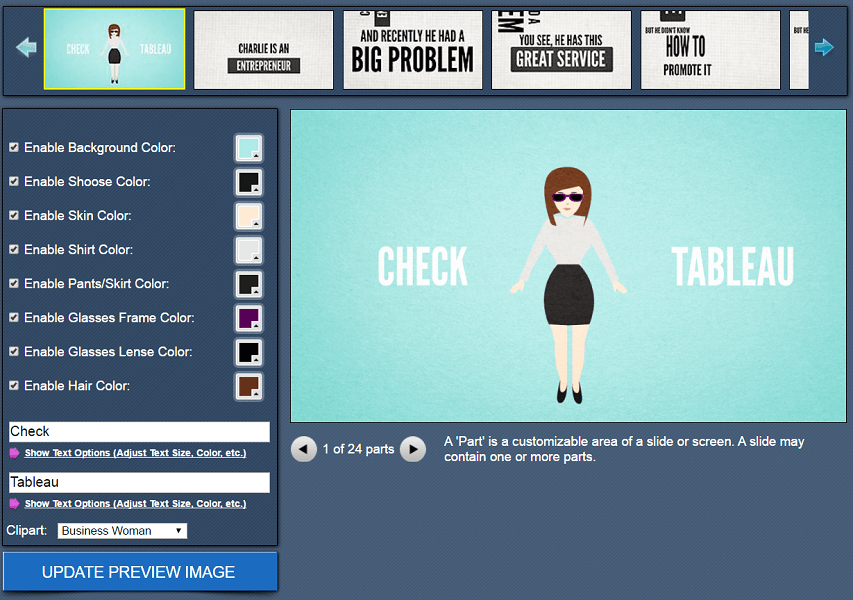 Once you have customized all the screens as per your need, at the end you will find a button asking you to "Produce Video". It will take few moments to show you the preview of the video you have created.
Once you have checked the preview and you're sure that all the things are in a place like you wanted then you can go for the final video.
Here if you are satisfied with the video you have created and want to download then you need to pay the amount shown in that video. The whole process will hardly take around 30-45 minutes and around 15 minutes to give the final touch and purchase.
Features of MakeWebVideo
There are several features of the product provided by MakeWebVideo. You can create a high quality professional animated intro video in not more than 60 minutes.
With the video, you will get the following items-
• You'll get an MP4 video produced with Adobe After Effects, the best video production software in the world.
• You'll get a Full HD video based on a high-quality video template that uses 3D graphics and special effects.
• You'll get access to a stock footage library containing hundreds of professional video clips.
The good thing with MakeWebVideo is, the music you'll find in the video is royalty-free and so there are no legal glitches as well.
The pricing completely depends on the video you will select and will be shown beside each video. Also, there is no limit on the test video, you can create and see how it is working for you.
Conclusion
This was all about how to create animated intro video professionally within an hour. Anyone with no coding or graphics experience can also easily create a professional video.
All you need to know is your requirements. Rest of the things you will find at MakeWebVideo website. The parent company of MakeWebVideo also has another product Fatpaint.com for graphics.
How to create animated intro video professionally?
Making Video with MakeWebVideo
Summary
MakeWebVideo is an excellent tool to create super animated intro video at very less cost. You don't need any tool or graphics experience to created a super video with MakeWebVideo.