Sometimes we feel that the internet is one of the best innovation happened recently and it is true as well. After all, it has made our work so easy and quick.
Almost every sector has been influenced by the innovation no matter it is government or space and so how ecommerce industry can be an exception. Ecommerce segment is already in billion and is expected to cross Trillion by the end of 2020.
Many ecommerce like Amazon and Alibaba are already using the most out of it and are the early adapters. But now many new start-ups are also putting their hand after all this is one of the growing sectors across the world.
Not only the ecommerce platform but the sub-industry which directly or indirectly serves ecommerce companies are growing exponentially. Delivery and ecommerce software companies are a great example of it which you can have a look.
Online shopping is at the peak of the world due to many discounts and benefits provided by ecommerce companies. And so being an end customer, you should also take benefit from it.
It's true that online shopping is comparatively cheap due to obvious reasons but sometimes it becomes costly when the system prompts "invalid coupon" at the time of checkout.
In this post, we will discuss the 5-best online shopping hacks which can minimize such issues and conveniently you can shop. So, let's start with these online shopping hacks and see how you can get benefit from it.
5 Online shopping hacks you don't want to miss
Here I am going to talk about the 5 best online shopping hacks which you can follow to have great shopping experience at less price. Using these best online shopping hacks, you can save good bucks every time.
#1 Add items in cart and leave
By doing this ecommerce website will reach out to you with some additional a discount. Everyone knows that gaining a new customer is very hard compared to retaining the existing one. As you have already added one product to the cart and so you must be interested in that product. And no company will leave this opportunity for just the sake of few percent.
Here is one example of such case where the world's leading hosting company is providing 25% off on the items left in the cart.
#2 Use Coupons and offers for best saving
As I said earlier, coupon sites have helped the ecommerce industry a lot. You can get many coupons for every store for better discounts and deals.
There are many websites which provide all the coupons for the online shopping. One such site is Alerabat which provides all the latest and working coupons for all the major shopping stores.

The site is available in many countries including India and you can follow country specific sites for the latest coupons. All the deals available here are verified and free to use.
You can also use the digital wallet or credit/debit cards for additional discounts.
#3 Check the signup and referral offers
Many ecommerce sites provide signup offer for a new customer. You should make an attention to such offers and avail. Also, many sites provide some referral credit if you refer someone and they make any transaction.
They best way to keep track of such offers is the email. Join such sites and keep an eye on your emails. You will keep on getting such offers regularly.
#4 Incognito Mode will work better
I hope you must be knowing this- Ecommerce sites show different prices to different customers (in some cases). So, it's better to use either incognito mode of the browser or delete the cookies and log out of the social media so that no footprint will be left.
#5 Choose the hot/best offers
On every ecommerce site, you will find a section something like today's offer/hot offer/best offer. You should check such section for the best price and deal.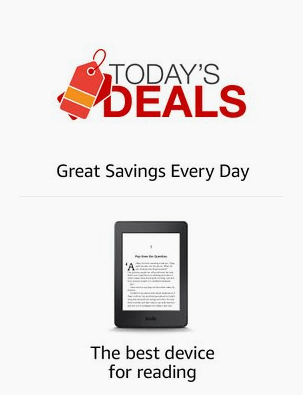 By these ways, you will be able to make online shopping more exciting and beneficial. If you will follow these online shopping hacks, you can also save a lot of money.
Which is favorite online shopping hack you follow?