There are many VPNs available to protect your system but only a few have been dedicatedly designed for Android. Rocket VPN is one among them and in this Rocket VPN Review; we will discuss how this is helping Android user to protect their data.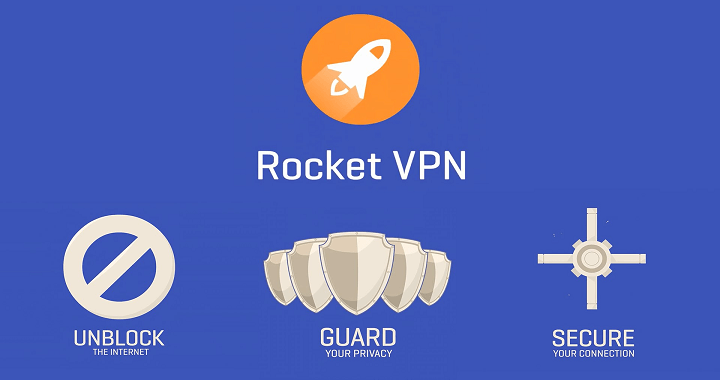 Rocket VPN is VPN software specifically designed for Android users. It is basically an android app which encrypts and protects the data transformation for android users.
Rocket VPN Review
Rocket VPN is an app that lets Android users encrypt their private mobile data, unblock geographically restricted content, surf fast and anonymously, and avoid being monitored by third parties for the utmost in speed, security, and privacy.
Setting up the VPN
To get started with the Rocket VPN, you need to download it from the play store first. Once downloaded, you can simply install it like any other app you do.
The app will ask you for the location from where you will be accessing it. Once you have selected a virtual location, the app will ask a connection request.
Once you are done, the connection will be made for you and an icon will be added to your status tray which shows Rocket VPN is active for you.
User Interface
Let's talk about the UI now. As we know Rocket VPN is a product by Liquidum app that is known for the excellent design and smooth experience.
This Rocket VPN is a simple yet very attractive app which follows some great color combination. You'll find almost all the required button and features listed on the home page only.
At the home page, you will have "connect" button along with Destination, which lets you choose among the various virtual locations.
You'll find another section where you can unblock apps and launch apps from your desired virtual location.
There will be another separate option where you can find the monthly data uses and your current location of VPN.
Then there will be an option for setting, about and FAQ like other android app has.
Features of Rocket VPN
Here are some of the notable features of the app you should know.
Access the restricted websites
There are some websites which are restricted in one particular location due to the government policy. If you want to access those websites and contents, you can choose your location where that site is currently available in the VPN.
Security & Privacy
The app ensures that you are accessing and transforming all the data securely. They ensure the data being sent to the server is encrypted and secured.
Quick Launch App
Rocket VPN features a Quick Launch apps section on its homepage, where you can add apps that you want to run through a virtual location.
So, simply connect the VPN service and launch the app.
Currently, the company allows you to choose the location from the 10 different available locations- US, UK, Singapore, Netherlands, Germany, Japan, and Sweden.
Speed
Usually, people are worried about the internet speed after using VPN. But seems Rocket VPN has taken care of this.
Here is a speed test result done with and without Rocket VPN. As you can see, the deviation was very little.
Plans & Pricing
Rocket VPN is a free android app and thus, it incorporates ads and recommends apps on the home page. We don't mind ads if they aren't intrusive and while the in-page ads and recommends remain non-intrusive to the experience; the app did throw a full page ad once, which certainly annoys people.
Furthermore, the free version offers 500 MB/month and if you are an avid internet user, you would know that 500 MB will get used up in the blink of an eye. You can get the unlimited plan for a subscription of $2.99/month or $29.99/year, which not only bring unlimited bandwidth but better speeds and removes ads.
Conclusion
This was all about Rocket VPN Review. If you are an android user, you must use this app to keep yourself secure while browsing.
Further, the app is free to use and so you don't have to worry about costing if you are fine with the ads.
Do try the app and share your experience with us.
Rocket VPN Review
Summary
Rocket VPN is another great product by Liquidum. It is a VPN app for your smartphones. The app is available for both Android and MAC. The best thing is the app is free to use.