The transportation business has seen a significant transformation in recent months. As the sector simplifies its processes by accepting technology to become safer and more profitable, many elements have changed.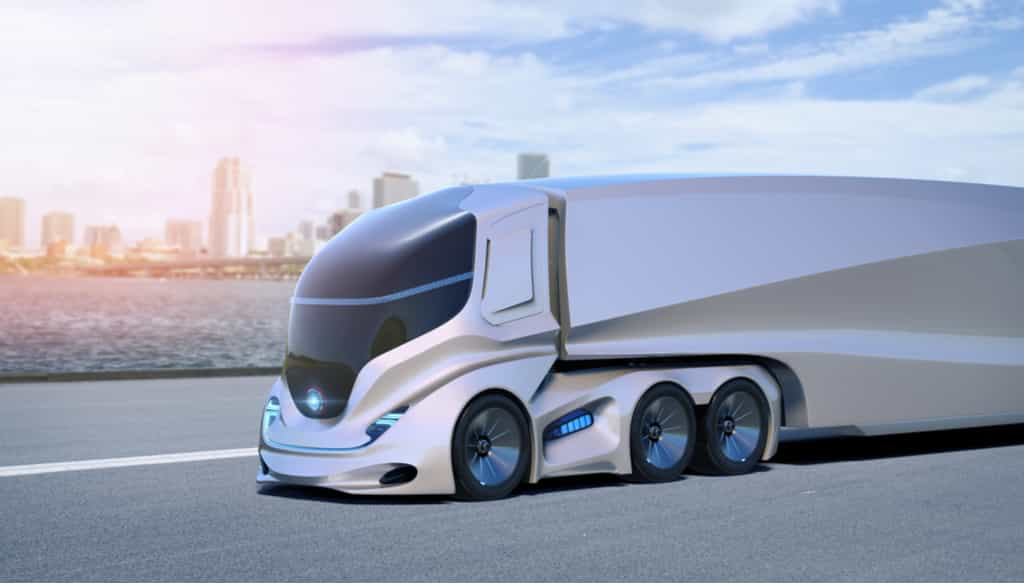 Here in this article, we will share the information regarding how technologies in the trucking industry are changing this sector. Nobody can say for sure what the trucking industry will be like in 2022, but some patterns from 2021 will undoubtedly continue into 2022 and beyond. Because of the great demand for technology that is currently present everywhere, this industry is rapidly changing.
8 Trends transforming trucking industry outlook
#1 Paperless Operations
Although paper has been the system of record in the transportation business for decades, we believe that in the last year, paperless operations have set important trucking companies apart, particularly in terms of more efficient operations and maintaining truck stops entirely contactless. We believe that in the coming years, trucking operations will continue to move toward becoming paperless.
#2 Alternative Fuel Trucks
The number of expenses that trucking businesses must incur has been impacted by rising fuel rates. The cost of fuel has been steadily rising as a result of the restricted nature of this resource, becoming a source of concern for trucking companies.
Today, trucking businesses are opting for alternatives such as electric trucks to save money on fuel daily. Electric vehicles are also helping to make the trucking business more environmentally friendly.
#3 Electronic Logging Devices
Several businesses have benefited from technological advancements, and the trucking industry is no exception. To become more efficient, trucking businesses now use software and hardware solutions to improve their operations. The electronic logging device is a common piece of technology.
The electronic recording system enables fleet managers to track truck drivers' driving hours, mileage, position, and fuel use. The information acquired is used to boost the trucking company's productivity and profitability. The way the transportation industry operates has unquestionably improved as a result of this technology.
#4 E-trucking
The logistics business is also on the verge of being electric. Smaller delivery vehicles will be the first to adopt electric infrastructure, with the first E-truck expected to arrive in 2022. MNCs are the first to calculate a transportation company's carbon footprint and look for ways to reduce it.
#5 In-App/Digital Load Booking
In-app and online load booking is already a part of the market, and they're only going to get bigger in 2022. According to the survey, 76 percent of people have booked at least one cargo through an app or online in the last 60 days. Also, it's worth noting is that 64% of respondents polled believe that in five years, the majority of loads would be booked online or through applications. 
#6 Carrier bankruptcy
Over the past few months/years, several small and mid-sized trucking companies have shut their operation. The situation became even worse when COVID hit the world and almost every business was impacted, especially the transportation and hospitality industry. As per the report, currently, at least three thousand truckers are unemployed due to the closing down of these companies. This caused a serious unemployment problem. There are many reasons why this unemployment is increasing-
COVID has hit the economy globally
Shortage of movement of goods
Retail companies are moving fewer goods from one location to another, instead they open local warehouses and many others
#7 High number of mergers
A lot is happening in the trucking industry where a lot of mergers and acquisitions are taking place. Currently, there are hundreds of small trucking carriers in the market and as explained in the above points, there have been a direct hit on the industry and so, many small carriers are struggling to sustain in the challenging market. Here are some of the recent high profile news in the industry-
Walmart has increased its inventory and has also started using private cargo ships to avoid port delays
Pitney Bowes increased its private fleet count 42% year-over-year due to exposure to higher costs in the spot market and 3rd party transportation 
Target increased its inventory and have added 30k+ permanent position in the internal supply chain business
Frito-Lay is recruiting warehouse and distribution center employees to get CDLs
Digital freight broker Convoy rolled out a private fleet power-only capacity feature to allow smaller carriers to utilize private fleet equipment and lanes.
#8 Rising fuel costs
Over the years, fuel costs have been constantly increasing. As you can see in the below trend, fuel cost in 1999 was $0.91 per gallon which increased to $4.11 per gallon in 2008. As of March 2021, the price of fuel is $2.85 per gallon but still it's quite high and again increasing.
Fuel has always been a great determining factor while calculating the expense of trucking operation. The good thing is, today, industry is shifting to an alternative fuel solution like electric which has lowered the day-to-day operation cost of trucks.
Conclusion – Trend Transforming Trucking Industry Outlook
These were some recent trends in the trucking industry in 2022. A lot is changing in the industry, and it is helping the trucking industry. Digitization, shifting to electronic trucks, and better infrastructure is definitely helping the industry survive and grow.
Ad:
You can learn about what is drayage ehere.