Games are always good for fun!
And that too when you get the best online video games website to play games, it's even more. You don't have to download any game to play. You just visit the sites and play the game of your choice, that too for free.
But the issue is you might not find a genuine website to play online video games. This may be a little frustrating and that's why we are writing this post today.
In this post, we are going to talk about 10 best online video games website those are safe, free, and have a variety of games to play.
10 best online video games website
We have thoroughly tested these websites and found it super good to spend some free time playing games. Another great thing about these websites is, you don't need to sign in to play the games.
#1 Plays.org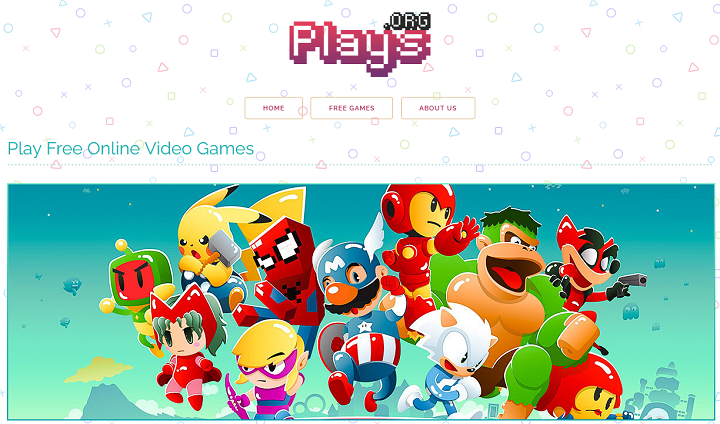 I have started playing around plays.org for quite some time now and I really admire this site. It has got a variety of online video games to play in many categories. Some of the best categories I found are- Animal, snake, word, police, and more. You can just scroll to the bottom to find out all the major categories of the games. Click on any category and all the games will be listed. Now select the one which you would like to play and enjoy.
Plays.org has hundreds of games as of now and came to know they have a strong pipeline of the game as well. And so, you can bookmark the site to come back later for additional games as well. Plays.org is an ad-free platform and so you won't get annoyed due to unnecessary ads. These are the free games that you can play as per convenience.
#2 Addictinggames.com
The number two in the list of our best online video game websites is addicting games. This is another great site for playing free games online. It has got a number of addicting games and so plays responsibly. Like plays.org, addicted games also got a number of categories like Puzzle, Action, Zombie, Funny, etc. where you can find lots of games.
There are a few annoying things about this site like- it requires little to no download to play games. The second issue is, it has a number of unskippable 15-second ads. You may also face some issues if you're a first-timer as some games don't have clear instructions.
#3 Kongregate.com
Kongregate is another leading site and in fact one of the oldest sites working since 2007. It is now owned by Gamestop corporation with a catalog of more than 120k titles. Kongregate is a free-to-play site with a diverse set of games including shooters, role-playing, puzzle, action, and online multiplayer.
Although the site offers you the option to play for free but has paid option available as well. Users can subscribe to the premium membership at $30/year where they can have access to special themes, icons, ad-free gaming, private chat rooms, and beta releases. You're advisable to sign up to the site so that your badges, progress, and rewards can be saved.
#4 Agame.com
On agame.com, you can also play free online games. It is another free game website with a variety of features and games. Agame.com is majorly famous for the mini-games related to kids, racing, adventure, and action genre. Although Agame serves ads while playing games but is one of the few sites that offer skippable ads. To play the game, you don't have to download anything. Although these are positive experiences but the ads between the games and cluttered UI experience.
#5 Miniclip.com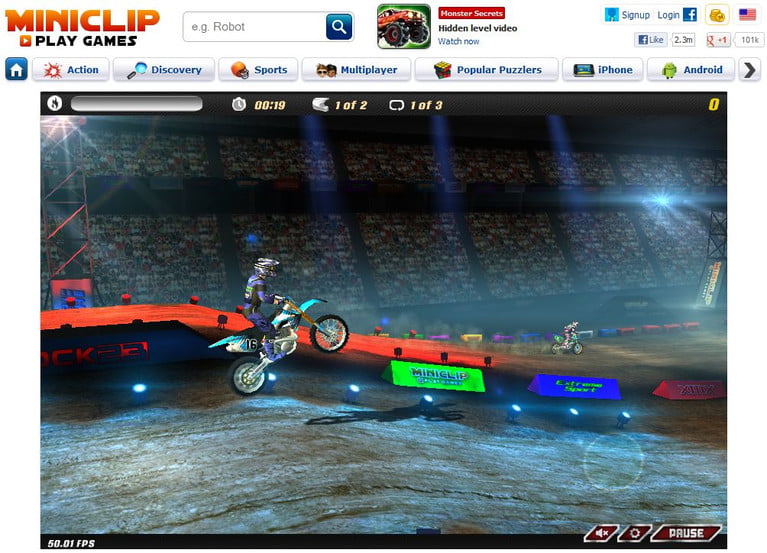 Miniclip offers free online video games related to action, adventure, and several other genres. The site also offers the free battle of royal games. The games require some loading time which till the time you start playing the games as these contain flash and graphics. The site offers some great games and premium games for free but HQ games' lagging issue may disturb your gaming experience.
#6 Bgames.com
Bgames is a low-light gaming site but the originality and a healthy dose of games make it a strong contender in this list of 10 best online video games websites. The site offers a good list of games starting from frantic point-and-click titles to Rachael Ray-Esque cooking extravaganzas. The drawback of Bgames.com is various video ads floating here and there on the site. This can ruin the gaming experience up to some extent. Even if you sign up for the site, you can't skip or customize the ads.
#7 Pogo.com
If you have even little interest in gaming, I am sure you must have heard of pogo.com. It has popular games like lants Vs Zombies, Scrabble, and many more. One thing I found with Pogo is, even if you are on the site for an hour, you won't get bored. As this is a pretty popular site and so has some rules like you need to sign up to play the free game and also need to view many ads in a single game. Some high-quality games require a longer time than usual which may disturb your experience.
Conclusion
These were the 7 best online video games website for you to play games online for free. There are many other sites as well which offer similar features. We have listed these sites because of many features including-
Free online video games
Little to no ads which increase the gaming experience
Free sign up or no sign up required to play free games
Wide variety of games
If you have come across any other good sites, please comment.